Hydroponics is a contemporary way of gardening and farming , combined , using fresh water with an optimum pH level of around 6 – 6.5 , along with an airstone or an airpump to supply required oxygen , a root support , required nutrients and at last the desired amount of light .
The following are the Best 10 Fruits and Vegetables which have many health benefits when grown hydroponically:
Lettuce Lettuce is an all-time favorite for salad lovers and fitness freaks . It is a very healthy vegetable rich in vitamins A , K and Cand a nutritional source of iron , calcium and magnesium . Also , it is a common plant to be grown hydroponically , which keeps its nutritional content intact and shows incredibly fast growth when grown in this caring manner .
Spinach: Owing to Popeye the sailorman , almost everyone now is aware of the part of spinach in making us stronger ! Spinach is a rich source ofiron , folic acid , zinc and many vitamins which plays a big role in building our muscularhealth as well as immunity . Spinach can be grown at a ph level of 6to 7.5within one month to 40 days in an easy way .
Beans: This vegetable is a very low – maintenance as well as a productive option for hydroponic farming. It will need a trellis , i.e. a framework of support , to grow . It's germination will take arounda week and harvesting can be done after a span of six to eight weeks . Beans are known to boost brain power and have other added vitamins .
Strawberries: Strawberry lovers find it very difficult to wait for its season to come . But you need not to wait any longer now , because these can be grown throughout the year and that too anywhere only because of hydroponic farming . It can be done through deep water culturing enriched with a nutrient film
Tomatoes: Tomatoes are used in cooking throughout the year and can be eaten raw too . This rich source of vitamin C , A and folic acid . Hydroponic farming allows having a fresh produce of tomatoes throughout the year and protect our bodies against heart diseases .
Bell Peppers: These colourful bell peppers are always a delight to watch . Enriched with many vitamins and minerals , bell peppers are always a good option for a hydroponic farming . With regulating lights and deep water base content , the hydroponic farming is done in a convenient manner .
Blueberries: Blueberries require specific soils to grow which is high in acidic content . But in hydroponic farming no soil is required , and plants are grown in an easy and hydroponic manner . These fruits are rich in anti – oxidants and vitamins needed for a healthy body .
Spring Onion: These are called the ' young onions ' which are loaded with vitamins K and C . These can be grown easily in a hydroponic manner . These are enriched with flu treating properties and help in fighting against cold and other viruses .
Cucumber: This vegetable is grown mainly in green houses set up for commercial purposes . But luckily , the hydroponic system allows its growth from the comfort of your home . The easy set up made , aids fresh produce of cucumber .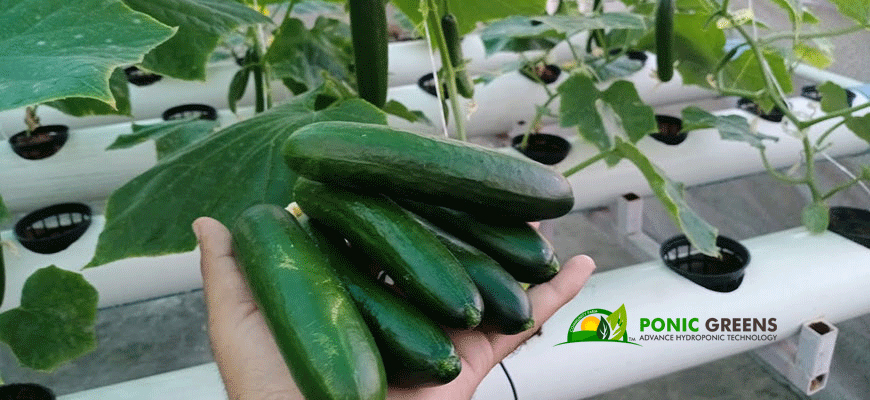 Basil: Basil leaves is another plant , which grows very well in the hydroponic system , also called the soilless system . Techniques like NFT or Drip , can be used to grow basil leaves and once the plant is fully matured , one can pluck its leaves on almost a daily basis .